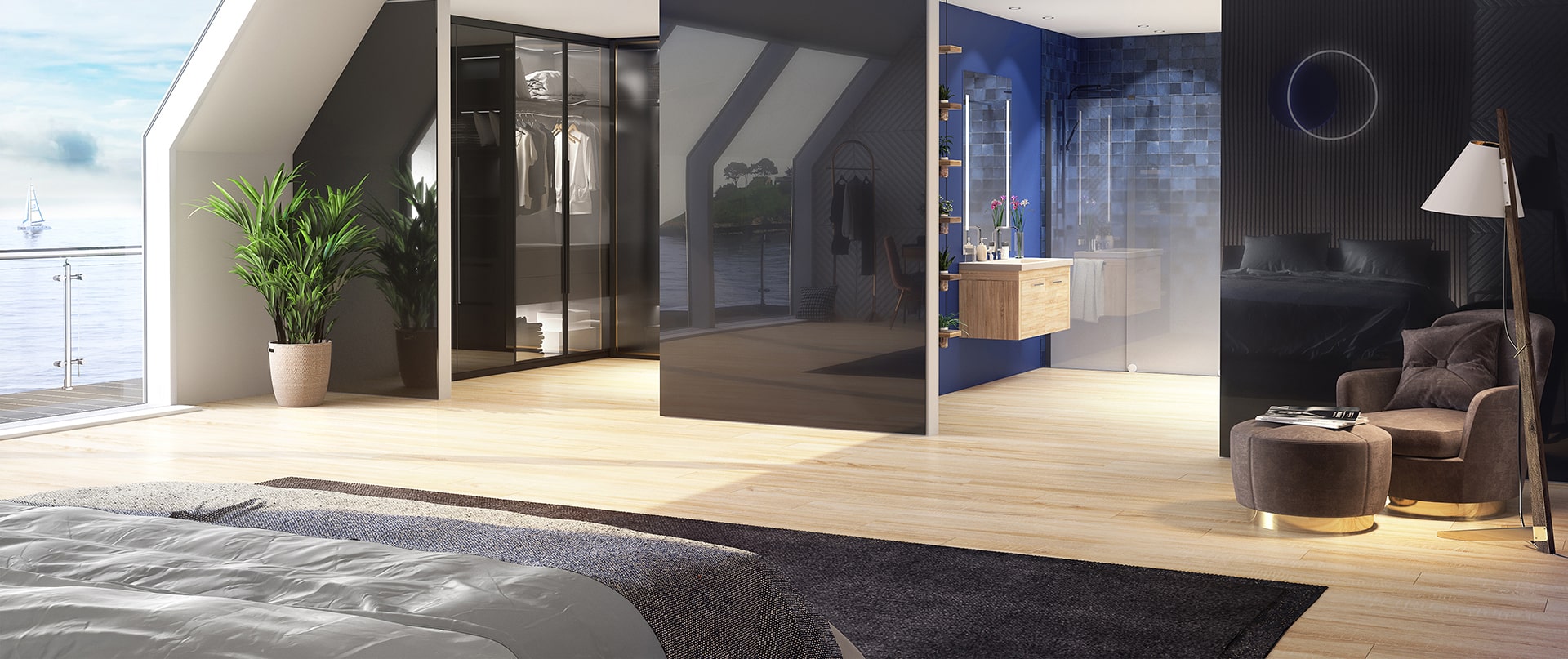 catalogue

catalog

Katalog
AURYS is Europe's leading processor of decorative glass products for interior design. Our facility located in Carentan-Les-Marais out of Normandy exhibits our DNA as a local manufacturer. We optimize the carbon footprint of our products with 100% French manufacturing. AURYS has a unique expertise as the only mirrors manufacturer in France.
Glass is a durable, aesthetic material that reveals the harmony of the interior. Its texture, appearance, colours and reflections are infinitely adaptable. All types of decorations and applications are possible.
AURYS' vision is based on the principle that interior glass is there to improve our environment.
In this sense, the slogan "UPLIFT INTERIORS BY GLASS" is very meaningful.
AURYS offers a wide range of decorative glass solutions designed to bring reflections, colours and patterns to living spaces for the well-being of everyone. Based on high quality glass, AURYS designs, manufactures and markets glass solutions:
• Mirrors, lacquered glass, screen-printed glass or glass with digital printing
• Complete systems / shower enclosures, LED mirrors, credenzas, doors, etc.